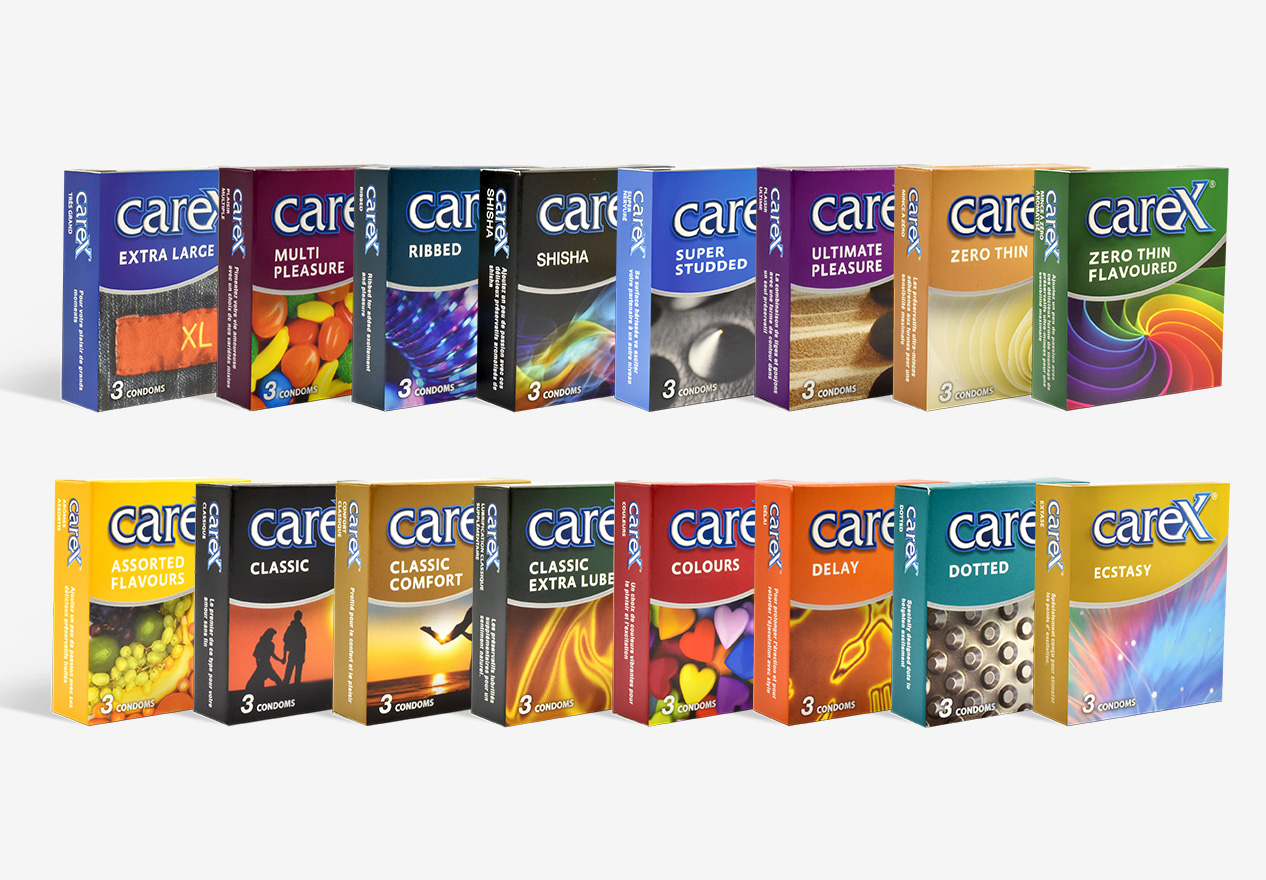 Carex Condoms, a brand by the World Largest Condom Maker, Karex, was formed in 1988.
Carex Condoms are exported worldwide with the purpose to provide ultimate pleasure and protection in your sex life. Carex Condoms offer a wide range of condoms and personal lubricants to meet everyone's needs to have a healthy and fun sex life.
Our in-house Research and Development team constantly designs and develops new products to ensure each variant provides the ultimate pleasure to the end user.  
Made from premium-quality natural rubber latex, each Carex Condom is electronically tested to provide maximum pleasure, protection and safety. Additionally, Carex Condoms are designed with total reliability as our condoms adhere to strict quality control test such as latex, tensile, burst and pinhole batch testing, visual inspection, and packaging and labelling quality control.  
Carex Condoms are also manufactured and tested beyond the requirements of stringent international standards like ISO 4074, US FDA, ASTM and WHO specifications.
writing essay